Frack Free Lancashire and many other groups and individuals have been physically present at Preston New Road every day that Cuadrilla have been working since January 2017. If you can get to the site to help – then every friendly face is welcome and needed.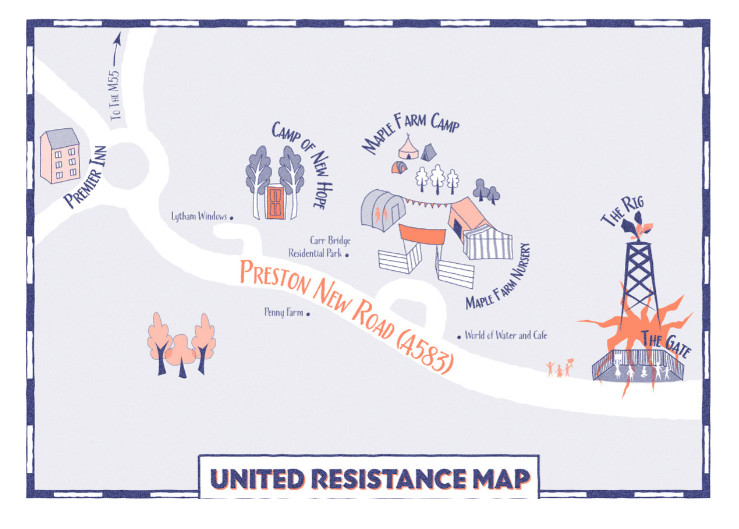 Daily protests at the gates of Cuadilla's frack site – Preston New Road
From around 7.300am onwards every working day, local people gather at the gates of Preston New Road drill site to show Cuadrilla they have no social licence to operate.  Sometimes there are go slow truck walks (where people walk slowly in front of the trucks as they enter and leave the site). Sometimes there are protest blockades of the site to prevent fracking vehicles entering or leaving. Sometimes people climb on top of the trucks to stop them moving on and off the site. Policing responses vary – but the space is usually safe for protesters of all ages. The anti-fracking movement is using a diversity of tactics to cause financial impacts on Cuadrilla and their investors and to show other fracking firms that the industry won't be allowed to gain a foothold.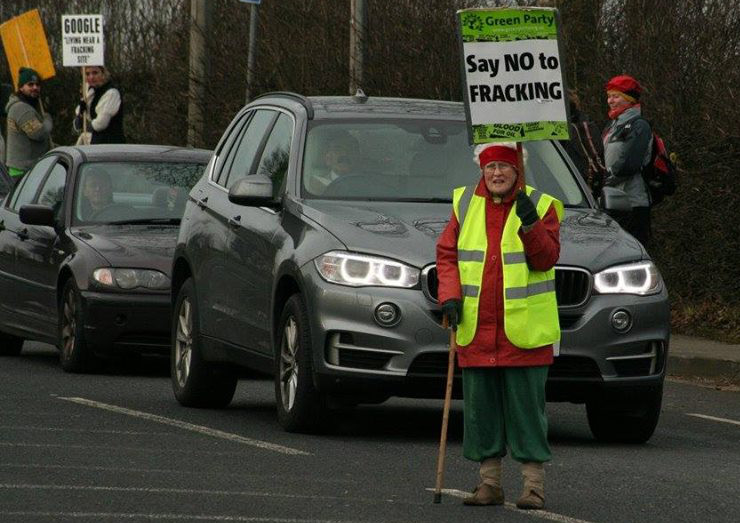 Transport to the site
The nearest train station is Kirkham and Wesham and then there is a Number 61 Bus from outside the train station to the site (take the bus in the direction of Blackpool). Or it's a 15 minute bike ride.
Parking is available at Maple Farm court yard, which is 10 minutes walk from the site. There is a cafe with a toilet serving food and drink at Ma Baker's Cafe next door.
Campsites and accomodation
An autonomous campsite has been set up to host anti-frackers with sleep space on the land behind Lytham Windows on Preston New Road. Details on the Camp of New Hope facebook page. (Please do not use Lytham Windows customer parking if visiting the camp site. Please use Maple Farm instead.)
Community Info Hub at Maple Farm
Want to know more about the resistance to fracking in Lancashire? Drop by the new Community Information Hub which is being run by several groups at the Polytunnel of Maple Farm (next to World of Water).
Address: Maple Farm, Preston New Road, FY4 5RN
Opening hours of the Community Info Hub: 10am – 7pm every day (exact times tbc).  You can find tea and coffee, food, toilets, leaflets and information, plug sockets and anti-fracking comraderie!
More information about fracking in Lancashire can be found at: http://frackfreelancashire.org/