Fracking has started but the movement to oppose this unwanted and reckless industry is blossoming.
Reclaim the Power is a national network of activists that works with communities across the country to fight for climate justice.

Reclaim the Power national gathering
Saturday 10th November – Sunday 11th November 2018
Theatre Deli, 202 Eyre Street, Sheffield S1 4QZ – Click here for map
Now is the time to join us so we can end fracking in Lancashire and fossil fuel extraction all over. It doesn't matter whether you are an old or new face to Reclaim the Power, or whether this is the first time you've dabbled in activism. This is a key time to get stuck in!
Draft 2 of the Agenda can be found here (more to be added soon):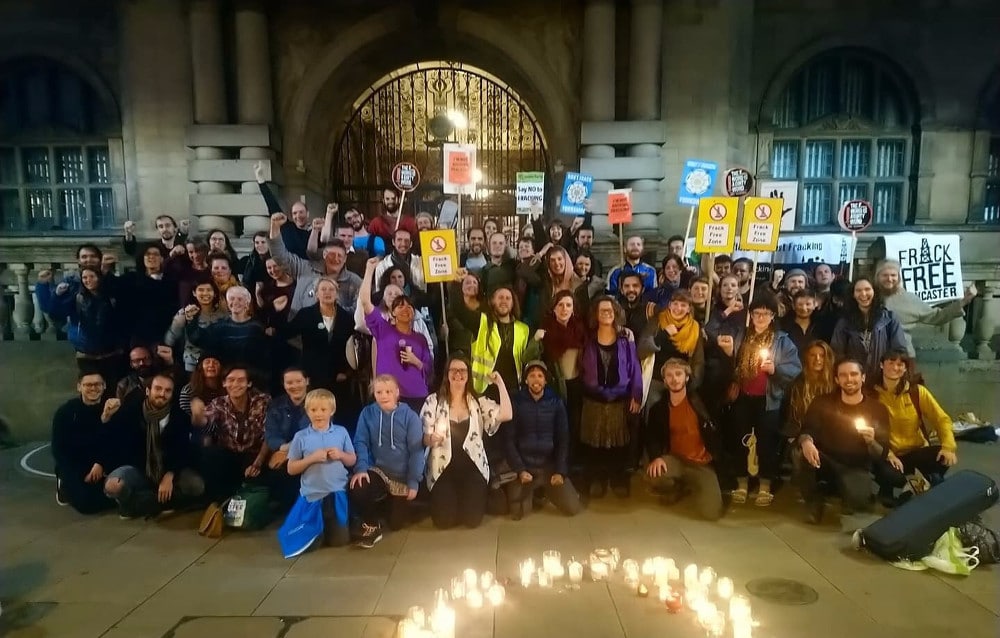 Vigil in Sheffield for the jailed anti-fracking protestors, whose sentences were recently quashed.
At our meetings, we use consensus decision making to develop strategies and make plans to take direct action in the name of climate justice. Gatherings are also a space to get empowered, meet new faces and learn from one another.
The venue now but it will be fully accessible and we will provide vegan lunches on both dates. We guarantee a constant supply of tea, coffee and biscuits.
We will also organise for crash space in Sheffield, so that you have somewhere to stay on Friday and Saturday evening if required.
Please email info@reclaimthepower.org.uk or post below if you need somewhere to stay on Friday or Saturday evening and we will get back to you to sort this.
RTP also operates a solidarity travel fund to help people attend gatherings who would otherwise not be able to do so. Please email finance@nodashforgas.org.uk if you need help with the up front costs of your travel and try to book your transport asap so that our fund can help as many people as possible to attend.
Any questions? Post below or info@reclaimthepower.org.uk
Love & Rage