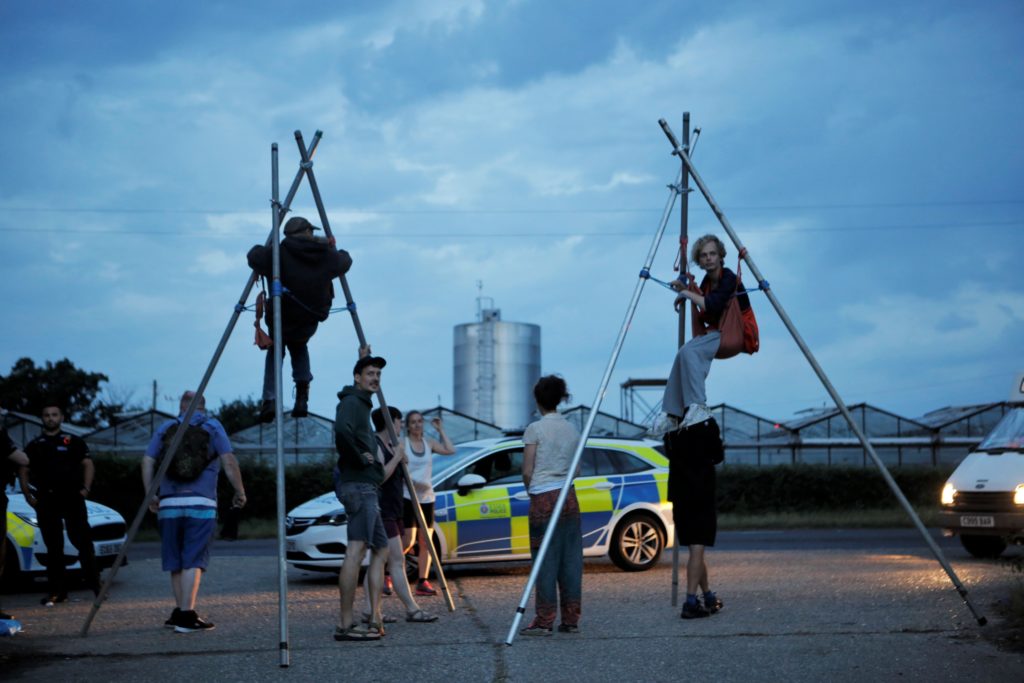 PRESS: FOR IMMEDIATE RELEASE
Contact: 07834 363408 | press@reclaimthepower.org.uk | @reclaimthepower
Monday Morning – Hundreds of people in mass direct action against 'Hostile Environment'

WHAT: Dramatic, visually striking mass demonstration & direct action, as well as interactive performance.

WHO: Hundreds of people from groups including All African Women's Group (a self-help group of women many of whom have spent time in Yarl's Wood detention centre) and environmental activist network Reclaim the Power.

WHERE: Meeting point 8 Dean Ryle St SW1P 4DA London. We will then move to the protest site close nearby.

WHEN: 11am Monday 29th July.

Days after Priti Patel was appointed Home Secretary, having backed key elements of the 'hostile environment' policy under Theresa May, organisations involved in perpetuating the government's racist immigration policy are being put 'on notice' ahead of escalating action in October.

This action is part of a mass occupation camp organised by Reclaim the Power near Drax Energy's Rye House gas power station, just outside London. Activists have set up solar and wind-powered camp running a weekend of assemblies on climate and migration issues. Around 600 people have joined the six-day camp protesting two issues: Drax's catastrophic plans to build the biggest gas power station the UK has ever seen, as well as opposing the Government's racist 'Hostile Environment' immigration policy.

Tuesday 30th July is a second day of action, this time opposing the building of new gas power stations in a climate emergency. More information will be available from 8am on Tuesday morning on 07834 363408.
###