10th – 11th November 2018: Reclaim the Power national gathering, Sheffield.
17th October 2018: Frack Free Four released from prison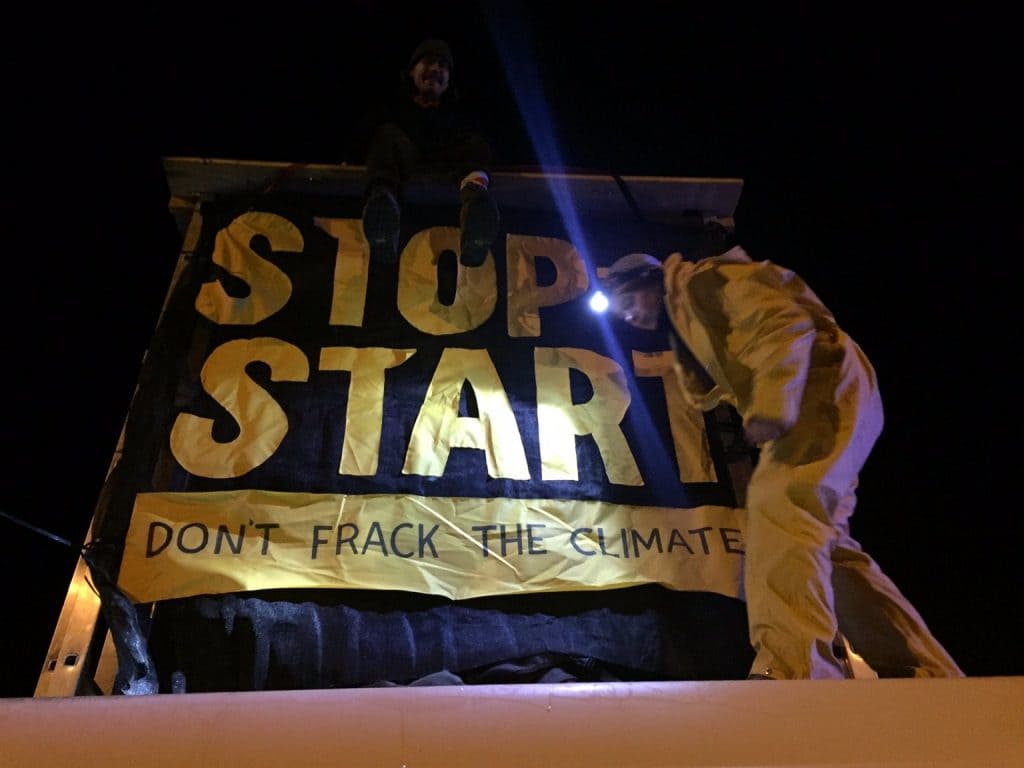 5th October 2018: Cuadrilla have announced they plan to begin fracking at Preston New Road in the next week.
---
26th September 2018: For the first time, anti-frackers have been sent to jail for resisting the shale gas industry.
Block Around the Clock- June 2018

54 hours of blockading Cuadrilla's gate at Preston new Road from 27 June 2018
The full programme from June 2018 is now available here. 

Time and again, local communities have shown the fossil fuel industry it has no social licence to frack in the UK. But Westminster won't listen and, the government are continuing their plan to force this dirty drilling on communities. Over the next three months, Lancashire anti-fracking groups are organising a United Resistance of Love and Defiance to counter Cuadrilla's dangerous fracking plans at Preston New Road.
Jig at the Rig – March 2018
The Rolling Resistance in July 2017
Throughout July, hundreds of people from across the country joined the frontline resistance to fracking at Preston New Road in Lancashire. Every working day, affinity groups blockaded the gates to Cuadrilla's frack pad with their bodies, climbed on top of the fracking trucks carrying equipment or took action along other parts of the supply chain.  Mass demonstrations on Fridays saw around 200 people attend the gates each week including faith groups, trade unions, farmers, foodgrowers, families and more. Together with local communities, we delayed Cuadrilla's operations and sent a message to investors that this industry has no social licence to operate. Reclaim the Power are supporting affinity groups through the legal process: around 100 people face charges for taking action.
---
Some video highlights from the month of action in July 2017

Above: Monday 3rd July – 13 person lock on led by local Lancashire resident
Above: BBC coverage of the Community Info Hub at Preston New Road
March 2017: Break the Chain
– a fortnight of action against the fracking supply chain